NAPLES ATTORNEYS
Truth Guided, Relationship Driven.
Address
3021 Airport-Pulling Rd North, Suite 202
Naples, FL 34105
Boatman Ricci is a litigation boutique that provides skilled legal services to a broad range of clients along the entire conflict continuum, from pre-suit strategy, through negotiations, case filing and trial, as well as the appellate process, if necessary. Though located in Southwest Florida, the Boatman Ricci Firm is able to provide its clients with legal services for matters pending anywhere in the state and is able to do so cost-effectively. Founded by an experienced state and federal court litigator and empowered by leading-edge technology, including a paperless case management system and unparalleled trial presentation tools, the Boatman Ricci Firm is a small litigation firm that is comfortable going head-to-head with anyone, be they large firms or governmental entities. 
JAMES A. BOATMAN, JR., ESQ.
STEPHEN C. SCHAHRER, ESQ.
Jonathan R. Huffman, ESQ.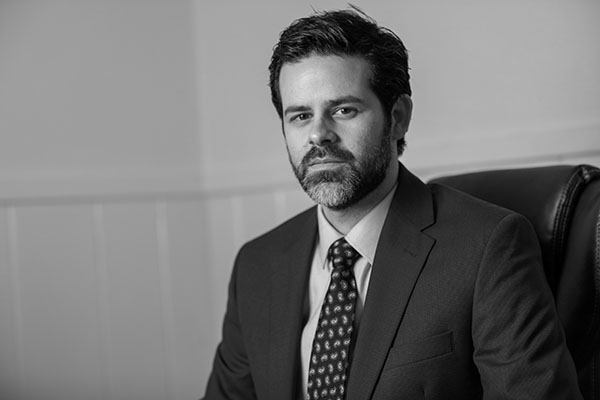 Nicolette M. Sellitti, Esq.
Hon. Mike Carr (Retired), OF COUNSEL
Paul E. Arnold, ESQ.,
OF COUNSEL
Courtney Howard, ESQ.,
OF COUNSEL
   Testimonials  
James Boatman is an outstanding attorney and this is a terrific firm. They are relationship driven, very responsive and highly effective. Being involved in any litigation can be stressful and overwhelming at times. I could not recommend a better attorney and firm to guide you through this process.
​
~ M. P.
"I take very seriously this idea of being truth guided and relationship driven.  I strive to live my life accountable to that mission statement whether counseling a client, discipling a friend or leading my family.  I want to peak at the very end of this earthly walk and hear, "Well done, good and faithful servant!"