TRUTH GUIDED, RELATIONSHIP DRIVEN.
TRUTH GUIDED, 
RELATIONSHIP DRIVEN.
Boatman Ricci is a full service law firm that provides skilled legal services to a broad range of clients across the state of Florida. Though Boatman Ricci originally built its reputation as a premier civil litigation firm in Florida, the Firm has expanded its practice to provide its clients exceptional legal services in areas including real estate, criminal defense, basic estate planning, corporate law and business transactions. With offices in Naples, Ft. Myers, Marco Island, Destin and Tallahassee, Boatman Ricci is able to provide its clients with legal services anywhere in the state. 
Boatman Ricci advises clients along the entire conflict continuum, from pre-suit strategy, through negotiations, case filing and trial, as well as the appellate process, if necessary. Founded by an experienced state and federal court litigator and empowered by leading-edge, highly-secure, cloud-based technology, including Centerbase, NetDocuments and Logikcull, Boatman Ricci is a firm that is comfortable going head-to-head with anyone. 
Being "Truth Guided", Boatman Ricci was founded on the belief that objective truth has intrinsic power in the dynamics of conflict; that the "resonance" of truth creates palpable leverage in communications; and that when one advocates from a position founded in objective truth, that advocate's argument resonates uniquely. 
Because it is "Relationship Driven", Boatman Ricci provides the same high level of diligence, efficacy, and efficiency whether the client is a Fortune 500 company that needs to aggressively prosecute litigation or an individual who simply needs pragmatic consultation regarding something that has arisen in the walk of life. 
While Boatman Ricci cannot ensure its clients victory in every battle, it can assure its clients they will be provided with the highest level of legal services in a way designed to give them the best possible opportunity to make sound decisions and achieve their goals through the evolution and resolution of the dispute or transaction in which they are involved.
JAMES A. BOATMAN, JR., ESQ.
STEPHEN C. SCHAHRER, ESQ.
Jonathan R. Huffman, ESQ.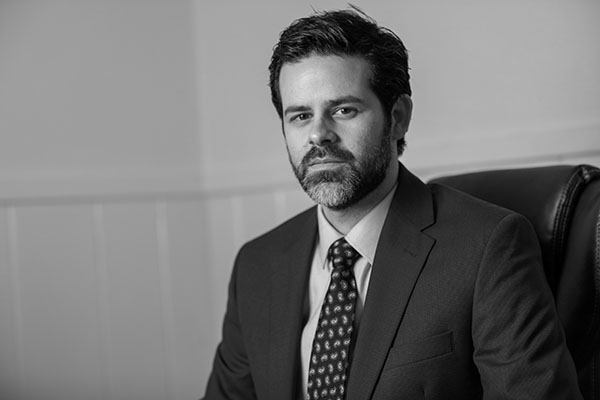 Nicolette M. Sellitti, Esq.
Hon. Mike Carr (Retired), OF COUNSEL
Paul E. Arnold, ESQ.,
OF COUNSEL
Courtney Howard, ESQ.,
OF COUNSEL
   Testimonials  
James Boatman is an outstanding attorney and this is a terrific firm. They are relationship driven, very responsive and highly effective. Being involved in any litigation can be stressful and overwhelming at times. I could not recommend a better attorney and firm to guide you through this process.
​
~ M. P.
"I take very seriously this idea of being truth guided and relationship driven.  I strive to live my life accountable to that mission statement whether counseling a client, discipling a friend or leading my family.  I want to peak at the very end of this earthly walk and hear, "Well done, good and faithful servant!"